Arizona Big Game Tag Draw Process
Draw Cycles and Hunt Permit Application Deadline Days
The Arizona Game and Fish Department conducts three separate application and draw cycles for big game hunt permit-tags. Beginning in 2007, the Department for the first time held a separate draw for antelope and elk. This change was made to let hunters know earlier if they have been drawn for these two popular big game animals.
Species: Draw Deadlines
Pronghorn antelope, elk

Second Tuesday in February (pending Commission approval)

Deer, fall turkey, fall javelina, bighorn sheep fall bison, pheasant

Second Tuesday in June (pending Commission approval)

Spring javelina, spring bear, spring turkey, spring bison

Second Tuesday in October (pending Commission approval)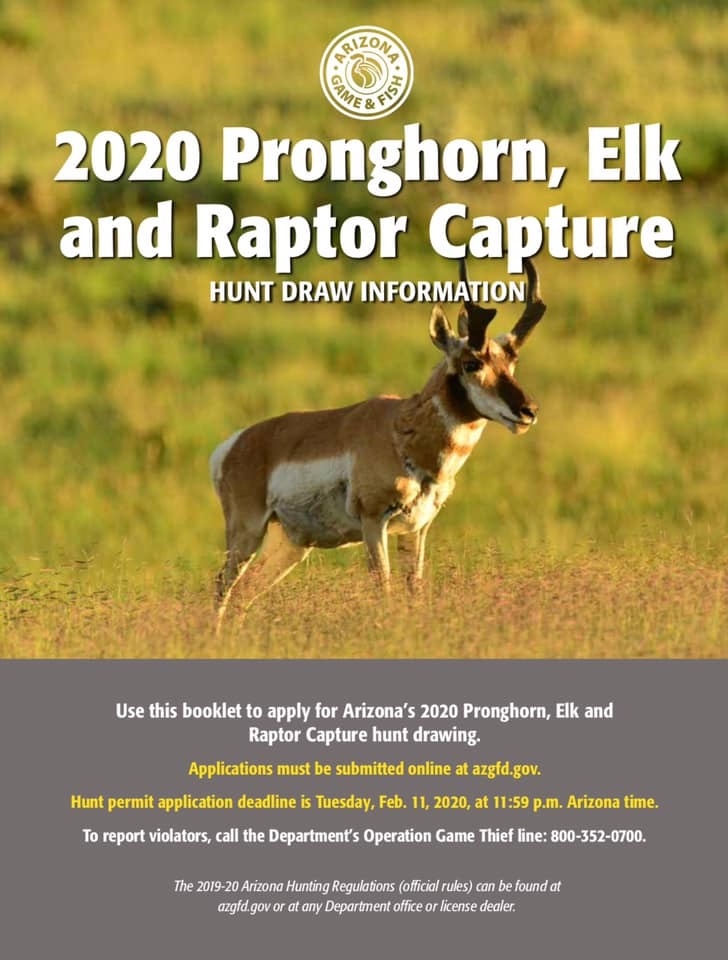 2020 Pronghorn Antelope and Elk Draw Information
Arizona Game & Fish is now accepting applications for the 2020 Pronghorn and Elk draw. Deadline to apply for these hunts is Tuesday, February 11, 2020.
Feel feee to contact us with any questions regarding the application process, or if you would like us to apply for you.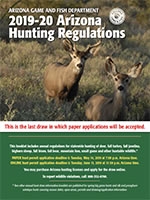 2019-2020 Arizona Hunting Regulations
The deadline for online applications is June 11, 2019! Make sure to get your applications in! If you need assistance, feel free to give us a call at 623-764-1453!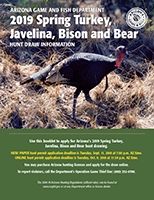 2019 Spring Turkey, Javelina, Bison and Bear Hunt Draw Information
2019 spring hunt draw results now available. Hunters can check via their portal account, or by phone.
To view the draw results for the spring turkey, javelina, bison and bear hunting seasons, online applicants should log in to their Arizona Game and Fish Department portal account. Don't have a free account? Simply click on the "My Account" button in the upper right-hand corner of the www.azgfd.gov home page, then select the "Register" option and fill in the required fields.
Draw results also can be accessed by calling the department's automated telephone system at (602) 942-3000 and pressing "2". All hunt permit-tags will be mailed by Nov. 30, 2018. Refunds will be mailed by Nov. 16, 2018.